C3 Series: Knitted polyester-nylon composite micro-fiber wipers

According to the composition of Polyester Wipes, there are polyester, polypropylene, nylon, spandex,
acrylic, etc.; different compositions will have different styles of Polyester Nylon Composite Micro Fiber
Wipers. While spunbond usually refers to polyester spunbond and polypropylene spunbond, and the
style of these two kinds of fabrics is very similar, which can be distinguished by high temperature test.

Features
- Knitted with the 75D yarn (30% nylon/70% polyester), provides hydrophilic properties of nylon, lipophilic polyester properties
- Thermally sealed (laser) edges for particle and fiber control
- Superior absorbency, wiping efficiency and abrasion resistance
- Soft textured wipe will not scratch painted surfaces
- Ultra Low particle and fiber generation
- Resists abrasion when used with rough surfaces
- Low ion and NVR residues
- Chemically compatible with IPA and other common solvents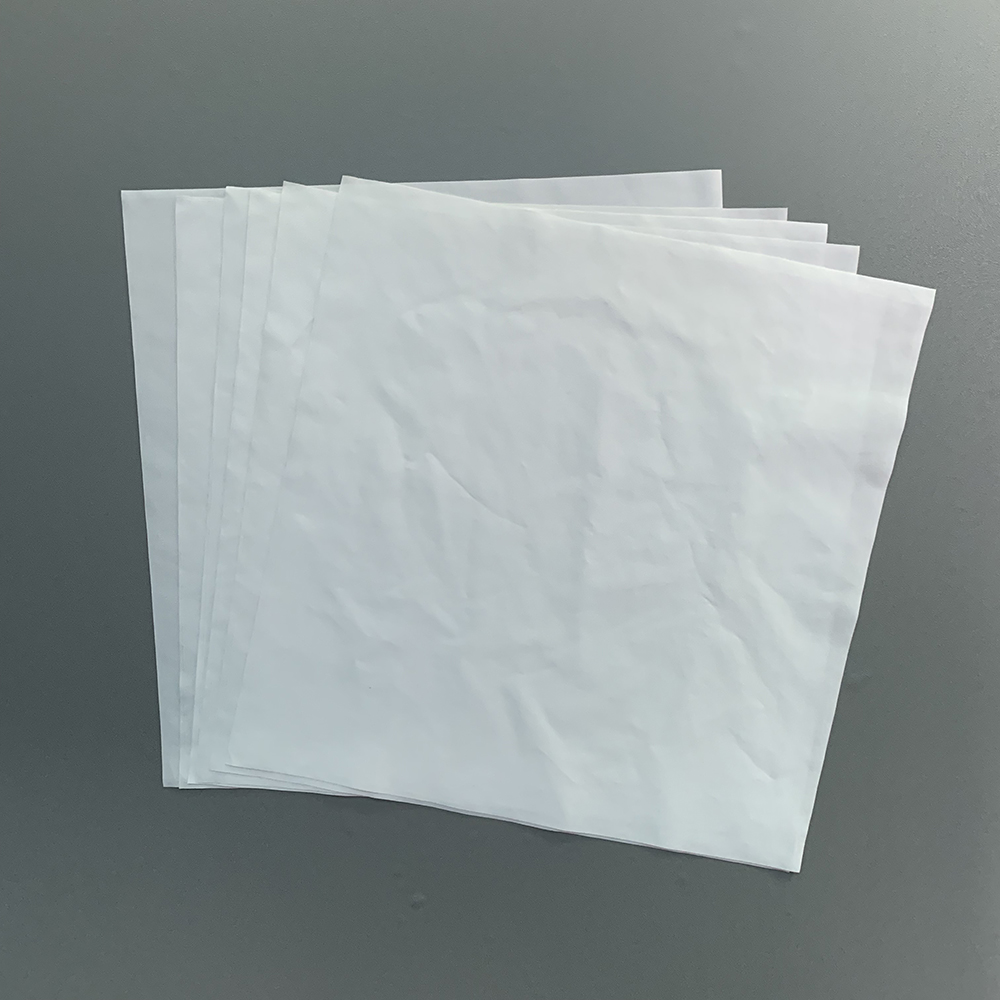 Product Specification
Product No.
g/m²
Material
Description
Packing

Sealing Edge
4000A-1

105

knitted polyester micro-fiber
4"x 4"
10.16cmx10.16cm
400pcs/bag,10bags/ctn
Ctn size: 49*25*39cm
G.W.: 5.3kg
Laser sealed edged
OR
Ultrasonic sealed edged

4000A

-2
105
knitted polyester micro-fiber
6"x 6"
15.24cmx15.24cm
100pcs/bag,20bags/ctn
Ctn size: 49*25*39cm
G.W.: 5.8kg
Laser sealed edged
OR
Ultrasonic sealed edged

4000A

-3
105
knitted polyester micro-fiber
9"x 9"
22.86cmx22.86cm
100pcs/bag,10bags/ctn


Ctn size: 49*25*39cm

G.W.: 6.4kg

Laser sealed edged
OR
Ultrasonic sealed edged
Physical Characteristics
Property
Value
Test Method
Absorbency
Sorptive capacity
385g/m²
IEST-RP.CC004.3
Sorptive rate
1-2s
Performance characteristics
Property
Value
Test Method
Particles and Fibers
LPC:≥0.5µm
124 particles/m²

Nonvalatile Residue (NVR)
IPA
0.03 g/m²

D.I. Water
0.04 g/m²
Ions
Cl
0.08 ppm
IEST-RP.CC004.3
NO3
0.08 ppm
SO4
0.07 ppm
NH4
0.04 ppm
Na
0.45 ppm
K
0.11 ppm
Ca
<0.05 ppm

Applications
- HDD, glasses, optics- HDD, glasses, optics
- TP, cover plates, mid-to high-end LCD
- TFT, LED, medical devices, video display
- ISO Class 3-5 environments - ISO Class 4-6 environments